Client: Smilemakers
Industry: Dentistry
---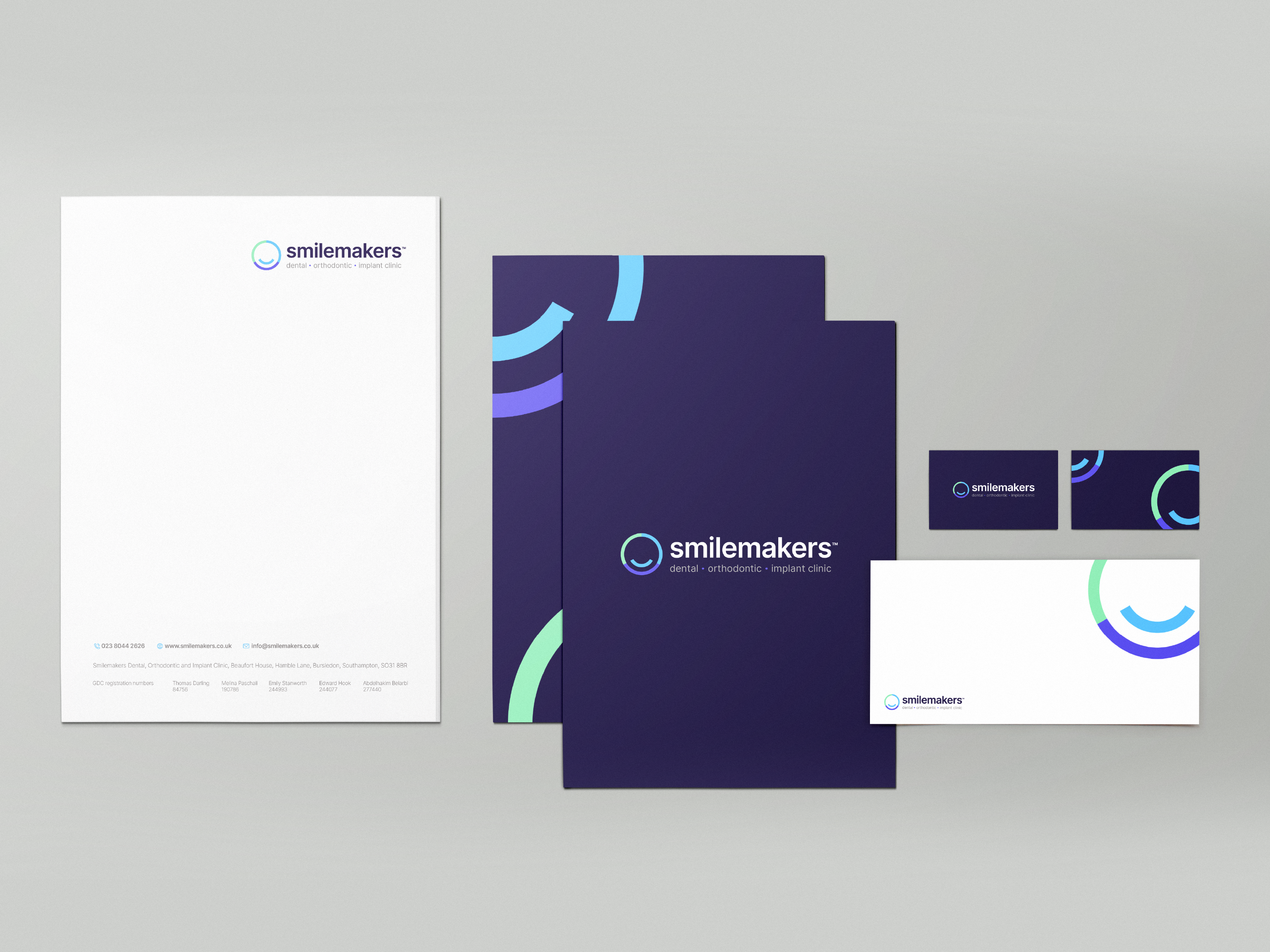 The aim of the project is to create a new aesthetically pleasing and highly effective brand identity for smilemakers. Part of the process will involve exploring ways of reflecting the old brand identity, but through a new versatile and timeless solution.
Smilemakers
is a Dental, Orthodontic and Implant Clinic in Southampton. They provide general and cosmetic dentistry for all the family and pride themselves on providing a high quality service in a friendly and relaxed environment. This ethos must be represented in the brand identity.
The 3 spheres from
the orginal logo
have been represented in the new logo but within a concise composition – combining 3 smile shapes to create 1 single sphere.It still retains characteristics of the old logo.
A primary focus will be creating a solution that is versatile – so the brand identity can work efficiently across social media and digital platforms. The new brand will help to attract new clients and instil further confidence that smilemakers are meticulously focused on providing a high quality and welcoming service.