The UK's first burrito bar - established in 2005. Creating fresh burritos your way.

Fiery Jamaican Jerk Flavour. In today's crowded market, ad campaigns need to stand out, so I took inspiration from vibrant caribbean culture, utilising the yellow and green from Barburrito's brand colour palette.

The campaign was launched across 14 stores nationwide.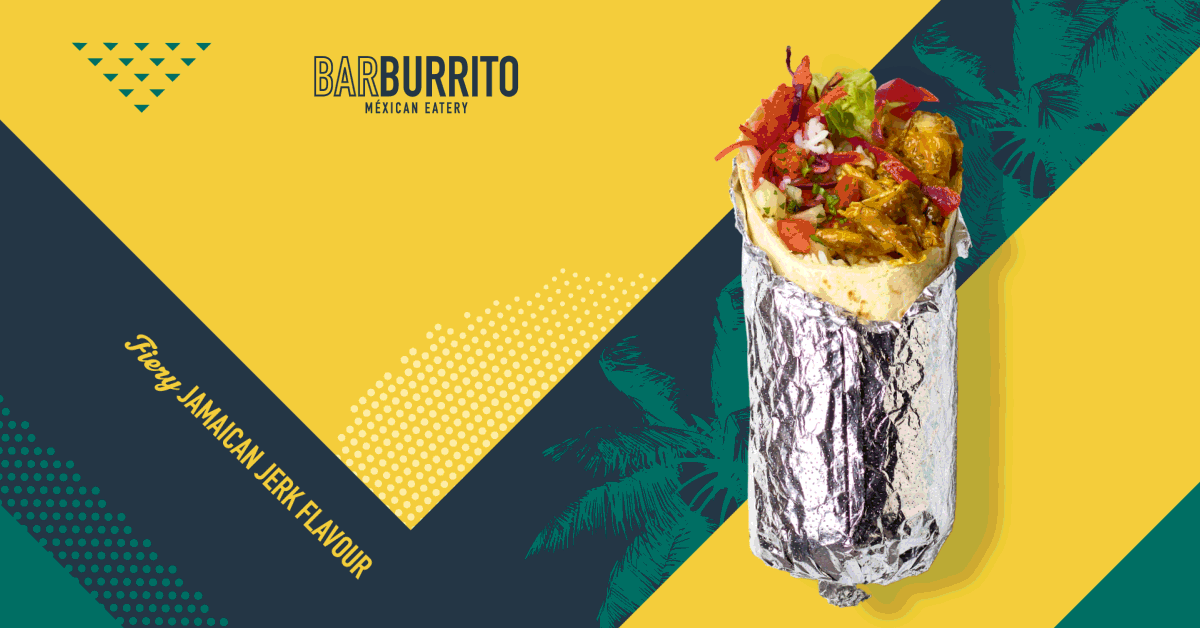 Social Media Animated gif